This app, created for the sales team, needed to show healthcare practitioners how the MitraClip NT works. All the benefits and ease of use needed to be illustrated in the app, along with videos and PDFs as leave-behinds. With a team of five working for only four months, the app successfully launched. 
Creative
 Role:

ACD Lead, UX/UI
   •   
Agency:

 GSW   •   
Campaign:

Greater Precision, Greater Control
A few screenshots showcasing the multiple language sales tool that was used all around the globe. I designed the entire app and my knowledge of UX was instrumental in developing this product.​​​​​​​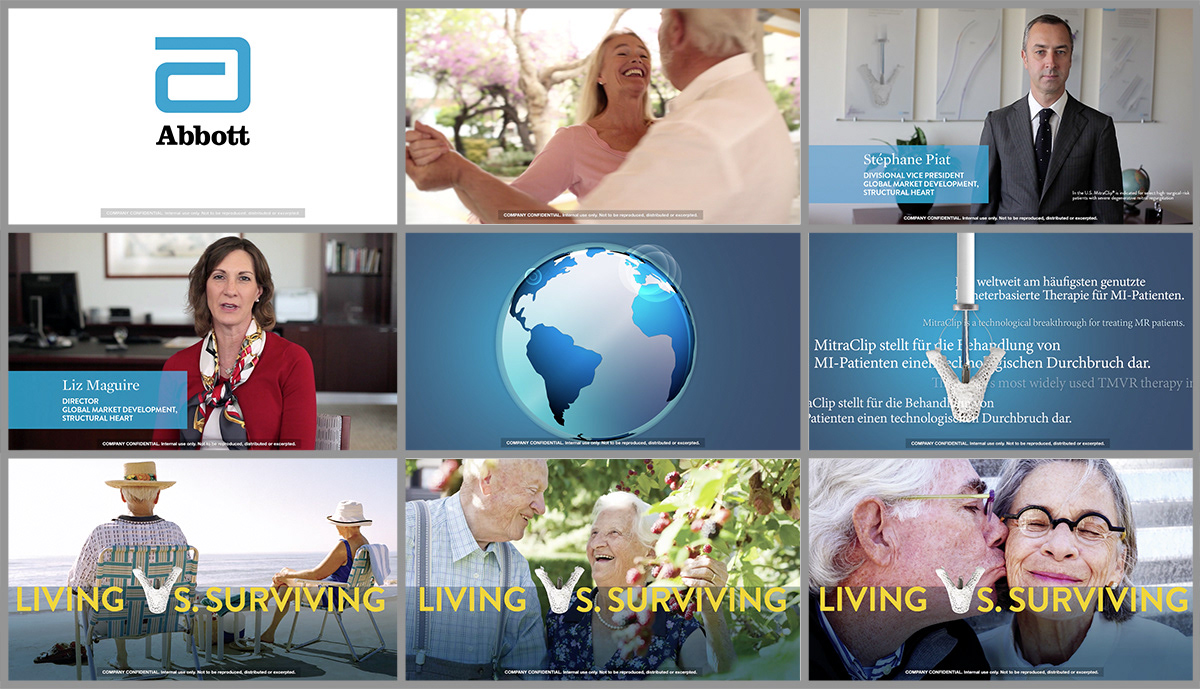 These are screengrabs of the complete video I created for their campaign. It was Abbott's idea to showcase the KOL's (Key Opinion Leaders) and their message to other doctors who should be using their product.