The campaign was created for people who were born between 1946 and 1964. It showed snapshots of the past as a way of educating viewers that perhaps in their wild days they might have unknowingly contracted hepatitis C. 
Creative
 Role:

 Sr. AD Interactive/Animator
   •   
Agency:

 GSW   •   
Campaign:

Hepatitis C Made Simple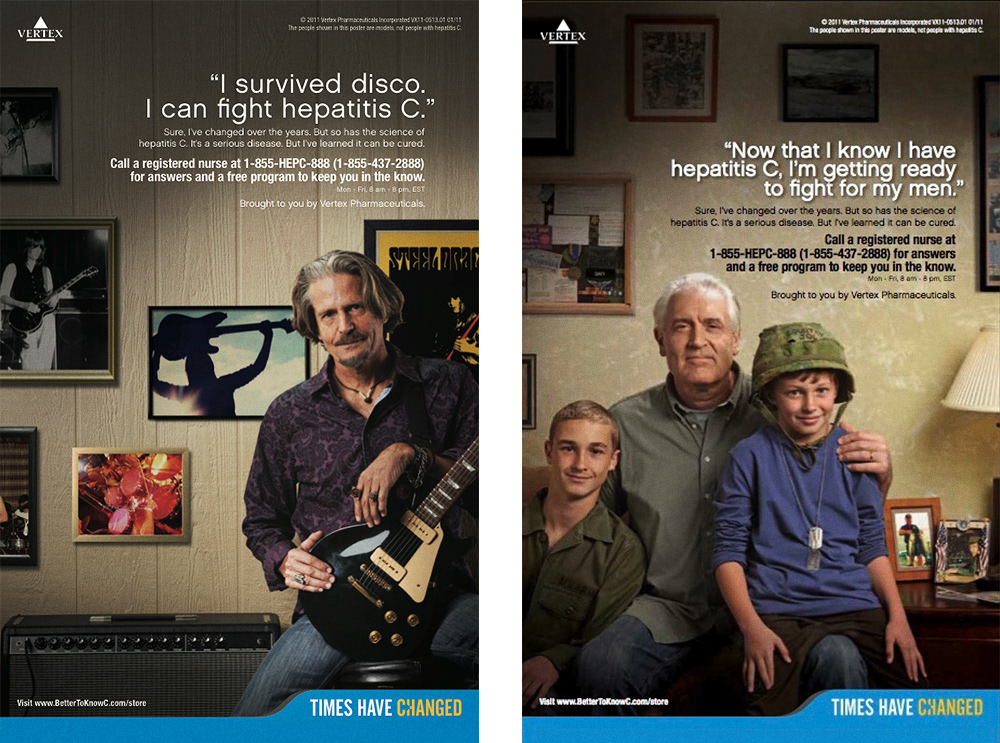 INCIVEK, the unbranded version of the hep C campaign, launched first. It had plenty of printed materials, along with patient stories about past risk of exposure as a motivator for hep C testing.​​​​​​​